Full-service interior design is a comprehensive approach to creating living and work spaces that are both inviting and reflect your personal style. From expert advice on decorating to helping you select furniture, art, and accessories, today's full-service interior designers provide services that go beyond the ordinary.
Understand the Components of Full-Service Interior Design
Full-service interior design is a step-by-step process that requires an understanding of your needs, the latest trends in interior design, and how to bring it all together. It encompasses space planning, selecting furniture and finishes that fit within your desired style, choosing artwork and accessories to create balance in the space, and ensuring everything ties together cohesively. Thus, it's important to understand the scope of services offered by an interior designer before beginning any project.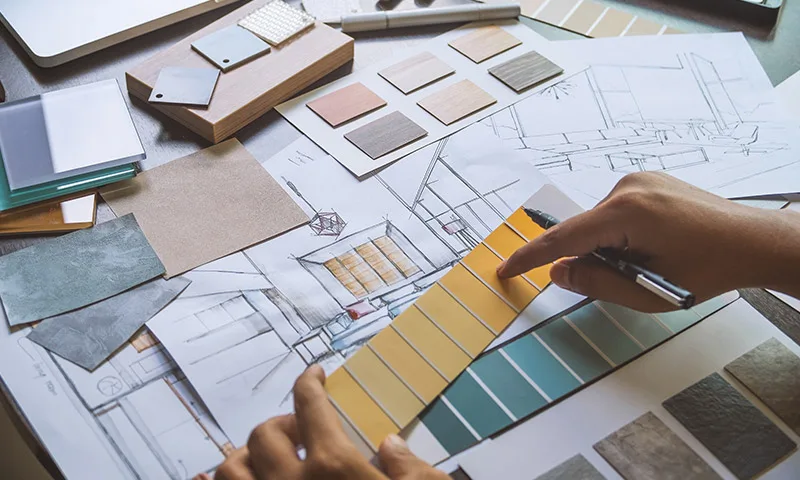 Determine Your Vision & Goals
Before engaging with a designer, you'll want to create an overall vision for the project. This can include desired colors, textures, and themes that you'd like to see implemented throughout. Additionally, be sure to consider any specific goals you may have such as creating a relaxing space or increasing storage solutions. Understanding your preferences and goals upfront will help the interior designer plan accordingly and serve as a roadmap for the entire design process.
Get Professional Advice & Assistance
With full-service interior design, you'll gain access to the expertise of a professional designer. Not only do they stay up-to-date with the latest trends in home décor, but they also have experience creating stunning home transformations from floor plans to furniture selection. Furthermore, depending on your budget and timeframe, they can customize packages suited to suit your needs enabling you to create a space that is both beautiful and functional for years to come.
Consider the Scope of Services Offered by the Design Firm
When choosing a full-service design firm, it is important to consider the scope of services they offer. Do they specialize in residential or commercial design? Are they experienced with remodeling projects and new builds? What types of materials do they work with, and what can you expect from their team when it comes to project management? These are all questions that need to be answered in order for you to make an informed decision about which firm will deliver the best overall experience for your interior design needs.
Prepare For and Plan an Onsite Consultation
After you've chosen an interior design firm that you like, the next step is to plan for a consultation at your home or place of work. During the in-person meeting, your designer will evaluate the space, discuss potential fabric and finish options, and get to know your style preferences. Be prepared to have information on budget and timeline expectations ready to discuss during this meeting so that they can better understand how best to serve you.